Welcome to Music For Dancing ®

Custom Entertainment Event Services
by Hall of Fame Dj Entertainer
Gregory L. Parmerton
Serving the greater NYC area
professionally since 1994
Music for Dancing® provides custom entertainment solutions for events.
Music selections in all dance styles with prices as low as $100.
I am the owner and will be the DJ/MC entertainer at your event.
I am a certified teacher of dance and can teach a social dance style at your event.
I Guarantee all Music for Dancing® services purchased.





"Requests Taken, Sometimes Played"sm
Click Here to Make Guest Requests for an Upcoming Event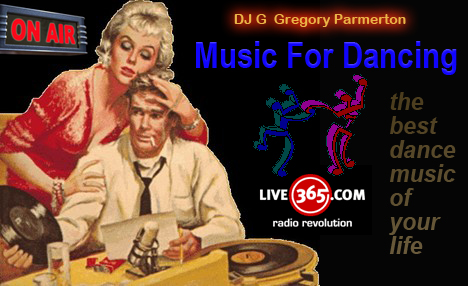 Complete online planning and booking for your convenience
visitors swingin' though since 1994

visitors have waltzed through here this month


Equipment for Sale Listings

©1994 - 2012 Music For Dancing

BOOKED CLIENTS AREA:
LOG IN HERE